If you are reading this post, very likely you have at least some idea about crypto currencies. If not, well it is way too complicated to explain this issue here. There are dozens of forums and articles, where eggheads and just average people tries to figure out the phenomenon of Bitcoin, Ethereum, Ripple and other currencies, which prices are day by day closer to the moon (despite of time when they are falling like shot airplane like last couple weeks). So if you want to fulfill gap of your knowledge, check more specialized sites like
bitcointalk.com
and etc. Just please put the great attention on key words like: 'ICO', 'Bounty', 'KYC' and of course main slogan which attract millions of people to crypto currencies 'rocket to the moon'. If you already did your homework, I can explain you the reason why I am writing this post.
ICO market is nowadays pretty similar to the Wild West during the gold rush period. It is possible to earn money very quickly, sometimes even good money, but you have to find a perfect spot, or in this case, a good project to invest. Common thing to the Wild West? No guaranties and almost no law. It is pretty easy to find bad cowboys which are going to promise you golden mountains to steal your last piece of bread. So in all this mess, if you want to find your gold nugget, you can trust just your own brain composites.
So did I and during my research I found the project in which I really put my faith:Dicemoney. Very likely you haven't heard about them, DICE is a revolutionary cryptocurrency which features great simplicity and different operational model compared to the rest. The main goal is to allow DICE to enter the everyday life as a normal currency alternative to the traditional money, while at the same time complete decentralisation gives power to social groups to raise funds through cryptomining. Users can now invest in business by simply mining DICE for that business. Organisations such as schools or hospitals can benefit from crowdfund mining while at the same time keeping the cryptominers incentivised as well. Individuals can enjoy full support from their relatives and close circle friends in mining to cover a home mortgage, and so on – the applications are limitless.
DICE introduces a new type "cluster economy" which is much more social and fair, and provides greater opportunities to individuals and small business to succeed with funding through support from their contact network.
DICE (abbreviated from digital certificates) is a new cryptocurrency that solves solve key problems of the blockchain.
There is no single transaction public ledger, instead we introduce a new "cluster model" of unconnected peers (called "operators") all working within a singular more efficient global ecosystem.
Dice is practically impossible to steal: Can the greatest ever hacker steal even a single physical atom? The answer is no. Hackers can only steal data, but DICE exist as objects in the real world.
Unite around a common purpose: One of the biggest problems of the today's society is inequality. The 1% getting richer with the rest of us getting poorer.
Absolutely free transactions: Why would anyone agree to get charged for giving money to someone else ?
DICE can be mined offline: The ability for offline mining opens possibilities for some very interesting and advanced fintech products that we will see in the near future.
Further DICE features: Does not require a digital wallet or rely on an exchange Enables anyone to become a socially significant entity Not affected by blockchain hacking and clampdown
Token ALLOCATION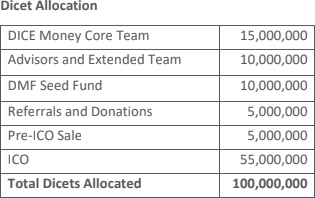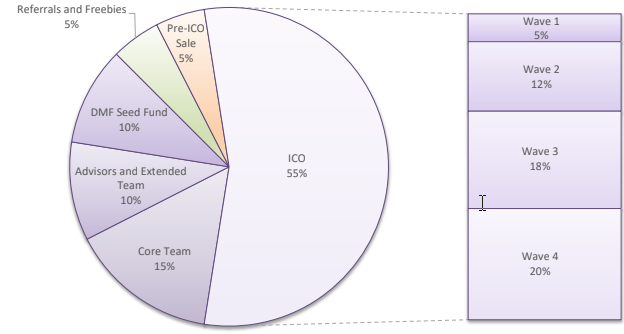 DiceMoney Budget Allocation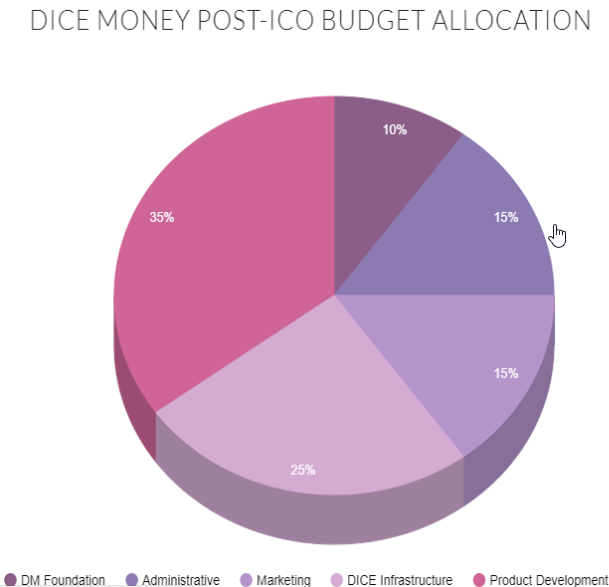 Roadmap DiceMoney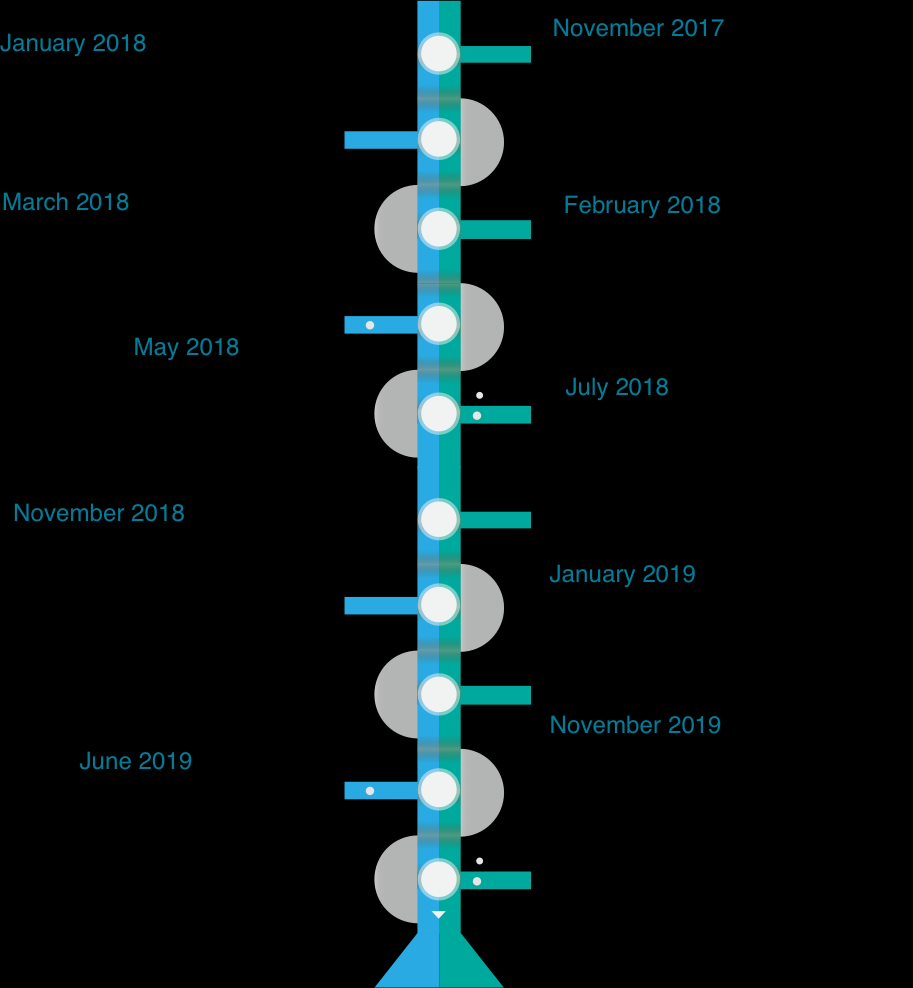 TEAM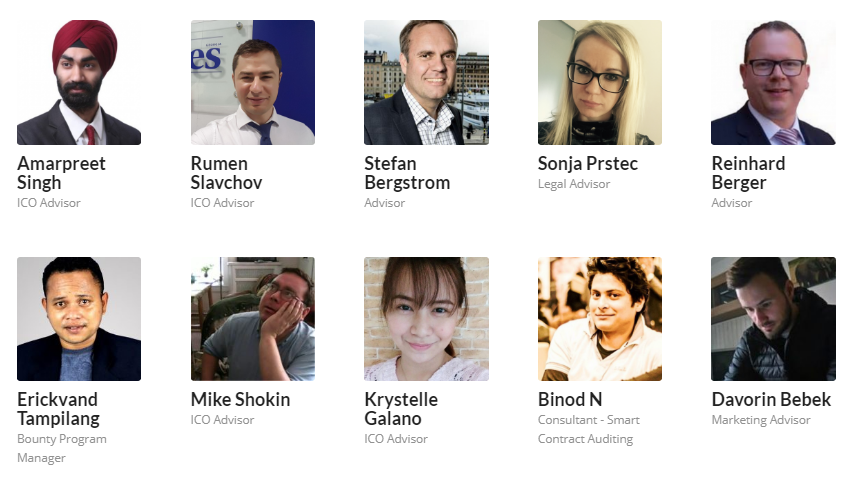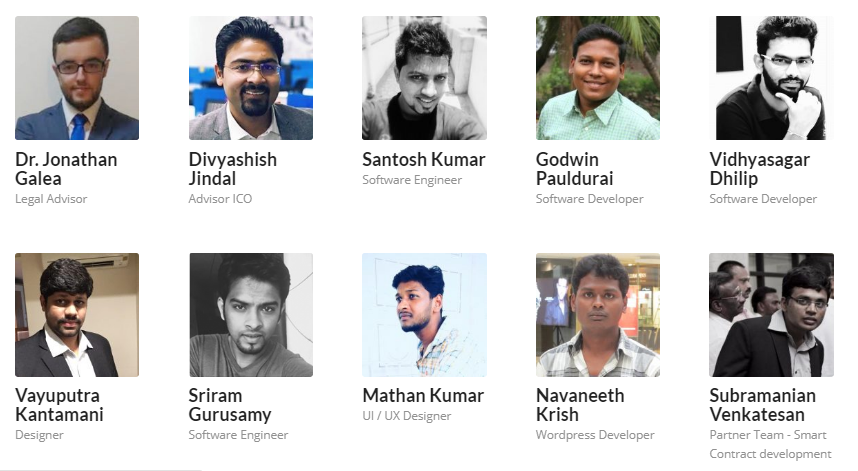 For more information, please visit:
Official website:
https://dice.money
Whitepaper:
https://www.dice.money/white-paper/
Telegram:
https://t.me/DICEMoney
LinkedIn:
https://www.linkedin.com/company/dice-money
Github:
https://github.com/orgs/DICE-Money
Facebook:
https://www.facebook.com/DICEsup
Bitcointalk (ANN thread):
https://bitcointalk.org/index.php?topic=3145335
Bitcointalk (Airdrop thread):
https://bitcointalk.org/index.php?topic=3196108.0
Author-Raisingstars
Bitcointalk profile link:
https://bitcointalk.org/index.php?action=profile;u=1930778